Blog
#12in16: Meet the Newest St. Louis Cardinals
08 April 2016
America's favorite pastime returns to St. Louis on Monday, April 11, with the Cardinals' home opener at 3:15 p.m. against the Milwaukee Brewers! The lucky fans attending will witness the debut of Busch Stadium's new high-definition scoreboards, including two massive outfield video boards, one of which is nearly 5,000 square-feet (not to mention the beautiful stadium view of the Gateway Arch)!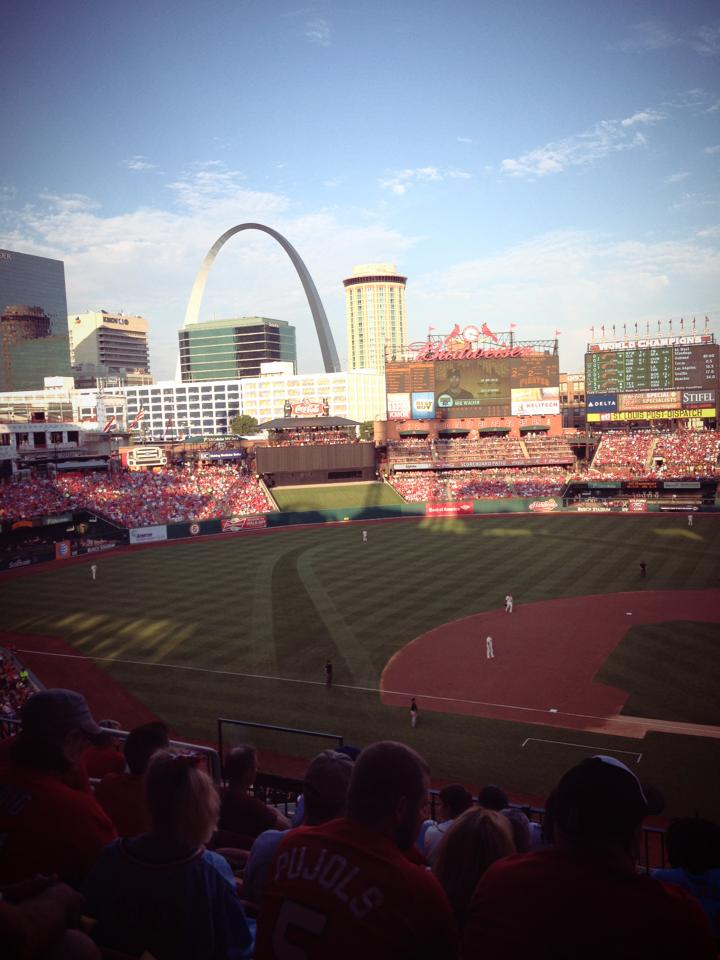 After a 100-win season complete with the National League Central crown, the Cards are looking toward similar success this year (but let's get that #12in16, shall we boys?). Here's a preview of the new key players in the lineup for 2016:
#8 Mike Leake, RHP
28-year-old Mike Leake debuted with the Cincinnati Reds in 2010 and "has a solid reputation of durability, having made 30+ starts and pitched 175+ innings in each of the last four seasons," according to SB Nation. SB Nation also reports that the Birds will look to Leake to "continue to provide stability in the middle of the rotation."
#19 Ruben Tejada, SS
Although currently on the 15-day disabled list due to a minor quad strain, Ruben Tejada will serve as a placeholder for shortstop Jhonny Peralta, who underwent thumb surgery and will miss the first couple months of the season. The former Met hit his first career inside-the-park home run in September of last season – it was the first inside-the-park home run for a Met since May 2010.
#26 Seung Hwan Oh, RHP
As the Korea Baseball Organization's all-time saves leader, Seung Hwan Oh has spent "the last decade dominating hitters as a closer in the KBO and NBP" and should play a key role for the Cards' bullpen, according to SB Nation. Interestingly, the MLB rookie "actually has more professional appearances than anyone on the Cardinals' pitching staff except Jonathan Broxton," reports MLB.com.
#33 Brayan Pena, C
Formerly with the Cincinnati Reds, catcher Brayan Pena appeared in 108 games in 2015 (including three of the team's eight season shutouts) and led all National League catchers with a .999 fielding percentage (1 error, 715 total chances). Although currently recovering from minor knee surgery, the veteran, who "led the Reds and ranked 5th in the National League with a .358 BA in 'Close and Late' situations," according to his team bio, will serve as backup for catcher Yadier Molina.
#67 Matt Bowman, RHP
Young right-handed pitcher Matt Bowman made his Major League debut April 6 with two scoreless innings against the Pittsburgh Pirates. He allowed one hit and one walk, and struck out two – proving that "this was not a stage too big for him," according to MLB.com.
Let's Go Cards!