Blog
A Labor Day STL Staycation!
03 September 2015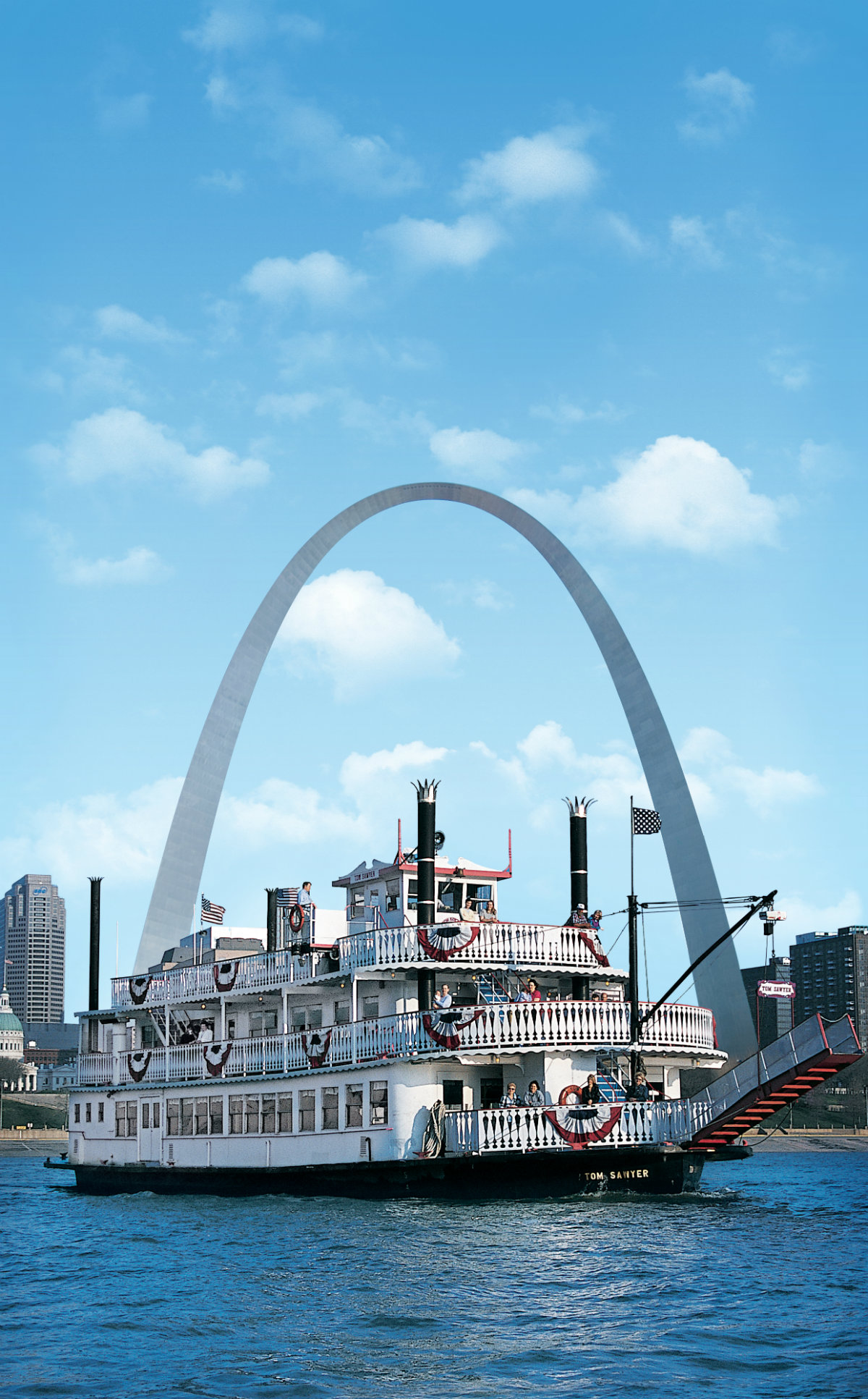 The unofficial end to summer is right around the corner. But turn those frowns upside down! There is plenty to do in St. Louis this weekend to give summer the proper sendoff. Here are a few suggestions:
Nighttime Journey to the Top Tram Ride
The Arch and Old Courthouse switch to shorter, winter hours beginning Tuesday, Sept. 8, so enjoy the final chances to take a nighttime Journey to the Top tram ride. Through Monday, Sept. 7, the Arch is open until 10 p.m.; beginning Tuesday, it closes at 6 p.m. (The Old Courthouse's winter hours are 8 a.m. to 5 p.m. daily.)
Two Mississippi River Excursions
The sightseeing and dinner cruises are spot-on ways to incorporate a unique riverboat ride in to your holiday weekend. On the sightseeing cruise, the captain will narrate your journey, highlighting the history of St. Louis. On the dinner cruise, sit back, relax and enjoy a delicious buffet feast while you cruise alongside the illuminated downtown St. Louis skyline.
98th Annual St. Louis Greek Festival
Gyros, moussaka, baklava… oh, my! Get to the St. Nicholas Greek Orthodox Church in the Central West End for the 98th Annual St. Louis Greek Festival. Parishioners welcome guests to enjoy a taste of Greece by serving a variety of traditional Greek fare (baklava sundaes, anyone?) 11 a.m. to 9 p.m. Saturday and Sunday, Sept. 5 and 6; and 11 a.m. to 8 p.m. Monday, Sept. 7. Live music by Christos Sarantakis and folk dancing by the St. Nicholas Greek Dancers are also on the agenda.
Missouri Botanical Garden Japanese Festival
Celebrate Japan with one of America's largest and oldest festivals of its kind, MOBOT's Japanese Festival! Saturday, Sept. 5 through Monday, Sept. 7, learn about the history, culture and people of Japan with Sumo, bonsai and origami demonstrations; a kimono fashion show; martial arts-themed events and more. (Tickets are $15 for adults; $5 for kids ages 3-12. Garden members enjoy $5 tickets.)
20th Annual Big Muddy Blues Festival
Join in singing the blues — with styles from Louisiana, Chicago and St. Louis — at the 20th Annual Big Muddy Blues Festival, taking place downtown at Laclede's Landing this Saturday and Sunday, Sept. 5 and 6. The impressive lineup of performers includes frequent Blues Cruise guest Jeremiah Johnson, as well as Rick Estrin & the Nightcats and Mike Zito & the Wheel. ($10 admission charge for the main stage shows only.)