Blog
I've Got a Golden Ticket!
08 May 2015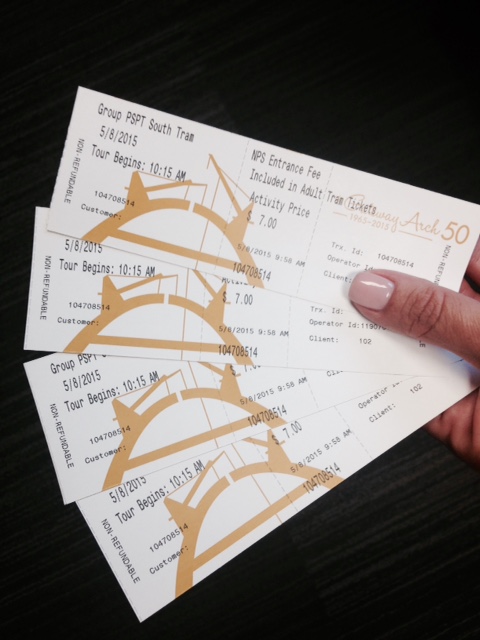 As Charlie Bucket so notoriously sang with his pajama-clad Grandpa Joe, "And with a golden ticket it's a golden day!"
This year, we are all gold everything in commemoration of the Gateway Arch's 50th anniversary on October 28. In addition to special-edition anniversary gifts and clothing in the Arch Museum Store, tickets for the Gateway Arch and Gateway Arch Riverboats have received a 50th facelift. Limited-edition, anniversary tickets can be yours when you purchase a Journey to the Top tram ride or Arch Entry-only ticket.
Although these golden tickets won't grant you an exclusive tour inside Willy Wonka's Chocolate Factory, they will allow you to visit the Gateway Arch, which is equally enjoyable!