Project Background & Overview
About the Project Space
The 4800 square foot space is currently used as a 235-seat theater showing the documentary movie, Monument to the Dream. While the current use of the space is theatrical, options for this project are not limited to that use. In fact, the only limitations are the four walls and ceiling – everything else is up for and open to re-thinking, re-design, re-purposing for an entirely new experience.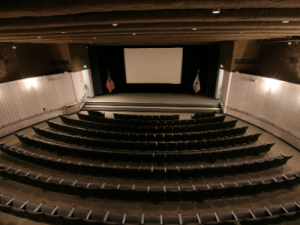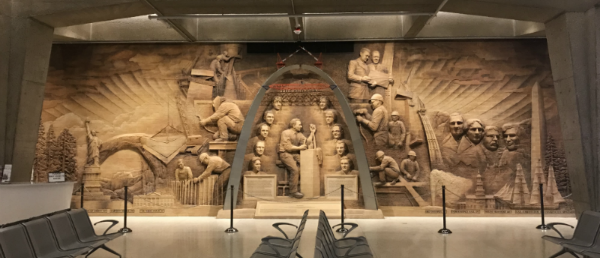 Mural Wall located on the outside wall of the Tucker Theater in the tram lobby below the Gateway Arch.
Interested in participating?
The solicitation process for  19-RFP-105505-DGR New Gateway Arch Experience Step 1 opened on November 6, 2018. To learn more, offerors must first register as a New Supplier with Bi-State Development (company's legal name, Federal Tax ID number, address, phone number, contact name and e-mail address required). If an offeror has already done business with Bi-State Development and has a registered iSupplier account and password, they may view information about this and other open BSD solicitations through the iSupplier Portal. For questions, please contact procurement@bistatedev.org.