Arch Grounds / Blog / St. Louis
Rockin' Around St. Louis
16 December 2016
Rockin' Around St. Louis
For many of us, the holiday season is jam-packed with shopping, baking and entertaining out-of-town visitors. Dust the sugar off your apron, ditch the crowded malls and spend these next few weeks experiencing all St. Louis has to offer with your loved ones (you can even leave your wallet at home for some of these fun-filled festivities)!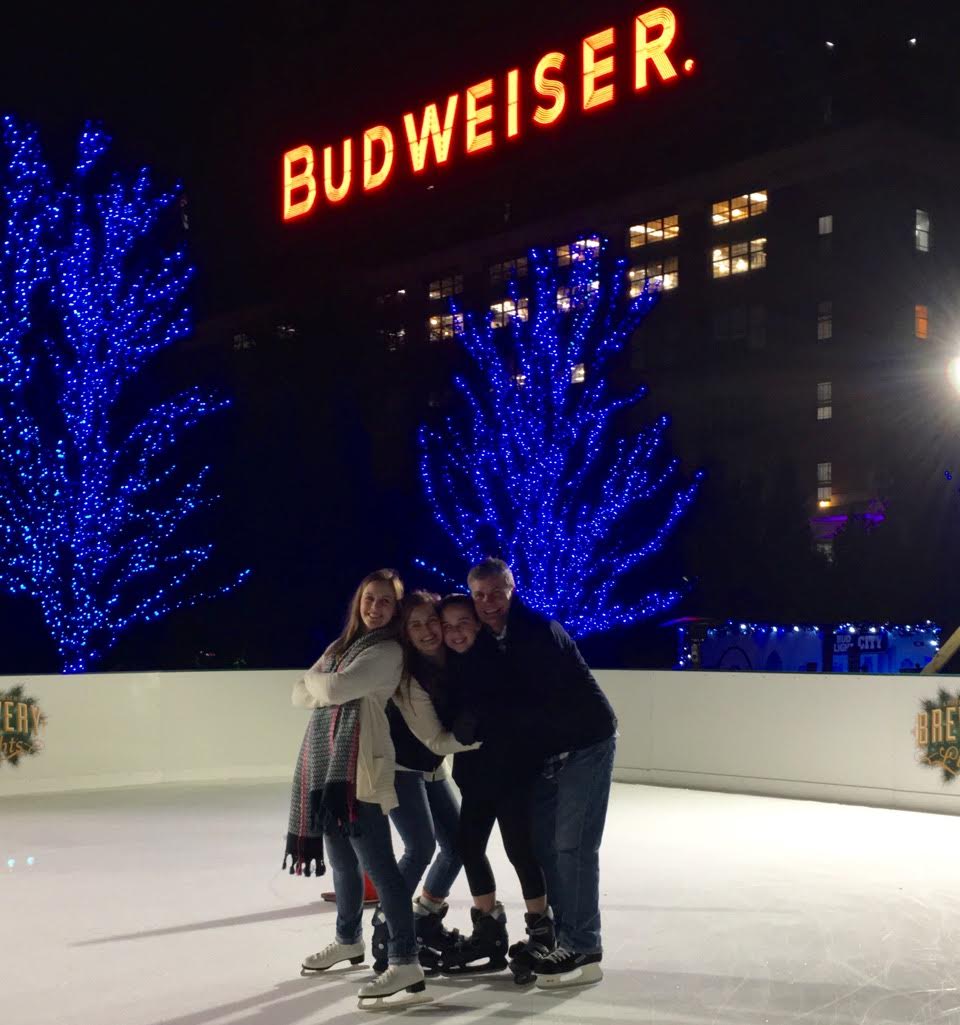 It's the Most Wonderful Time for a Beer
The tradition is back! Celebrate the holiday season at the brewery with the annual Anheuser-Busch Brewery Lights. Stroll under the holiday lights down Pestalozzi Street, enjoy your favorite beers (or some hot chocolate and roasted s'mores), visit the Budweiser Clydesdales, shop at the Stella Artois Market, and ice skate under the iconic Budweiser sign! Guests 21+ will receive a wristband good for five 5 oz. samples throughout the brewery. Make sure to visit before the season ends on January 1!
Walkin' Through a Winter Wonderland
Even though winter weather seems to have hit St. Louis with full force, it's always a good time to head out to the Missouri Botanical Garden for its annual Garden Glow! Bundle up in your favorite scarf, don some mittens and journey through the millions of twinkly lights sparkling in the Garden. Enjoy interactive photo opportunities, holiday music and festivities, and delicious food and drinks. Tickets are on sale now through January 1.
Hark! The Otters and Penguins Sing!
Spend the holidays with your favorite furry friends at the Saint Louis Zoo! USA Today named Wild Lights one of the top three zoo light displays in the U.S. with its magical light display taking over the town. With over 500,000 twinkling lights, the Saint Louis Zoo illuminates the dark winter night. Guests can enjoy fun-filled festivities such as campfire s'mores, fireside stories, ice carving demonstrations, live entertainment, and – of course – visits to our beloved animals such as Kali the polar bear! Tickets can be purchased in advance online, or at the door beginning at 5:30 p.m.
Meet Me at the Rink
Lace up your skates and skate under the Gateway Arch this holiday season. Head over to Luther Ely Smith Square for opening day of Winterfest at the Arch on Dec. 27 to enjoy music, giveaways, food trucks, appearances by St. Louis Blues players and alumni, and so much more! The rink will remain open until Jan. 8, so grab your friends and family, embrace the winter weather, and skate your way into the New Year!
Santa Claus is Comin' to Town
Journey out West for a day and enjoy Historic Saint Charles Christmas Traditions – where Christmases of past and present become one. From shopping and dining along the brick-lined streets, to riding in horse-drawn carriages, and even interacting with Santas from around the globe – this annual month-long festival offers something for everyone. And make sure to stop by Grandma's Cookies for a sweet treat to keep you fueled!