Blog
The Arch's 50th Anniversary Goes National
05 November 2015
What a whirlwind! Even though the celebrations for the Gateway Arch's 50th anniversary are over and done with, that doesn't mean we can't reminisce about the fun we had, and the national coverage the anniversary received.
So, in case you missed it, here's a quick rundown of a few stories that made national headlines.
TODAY Show
The Gateway Arch and Riverboats hosted a special visitor last month, when Natalie Morales from The TODAY Show took a tram ride to the top of the Arch, and 'popped out' of the monument's hatch. The day ended with a St. Louis food party on the Tom Sawyer. Watch the fun below!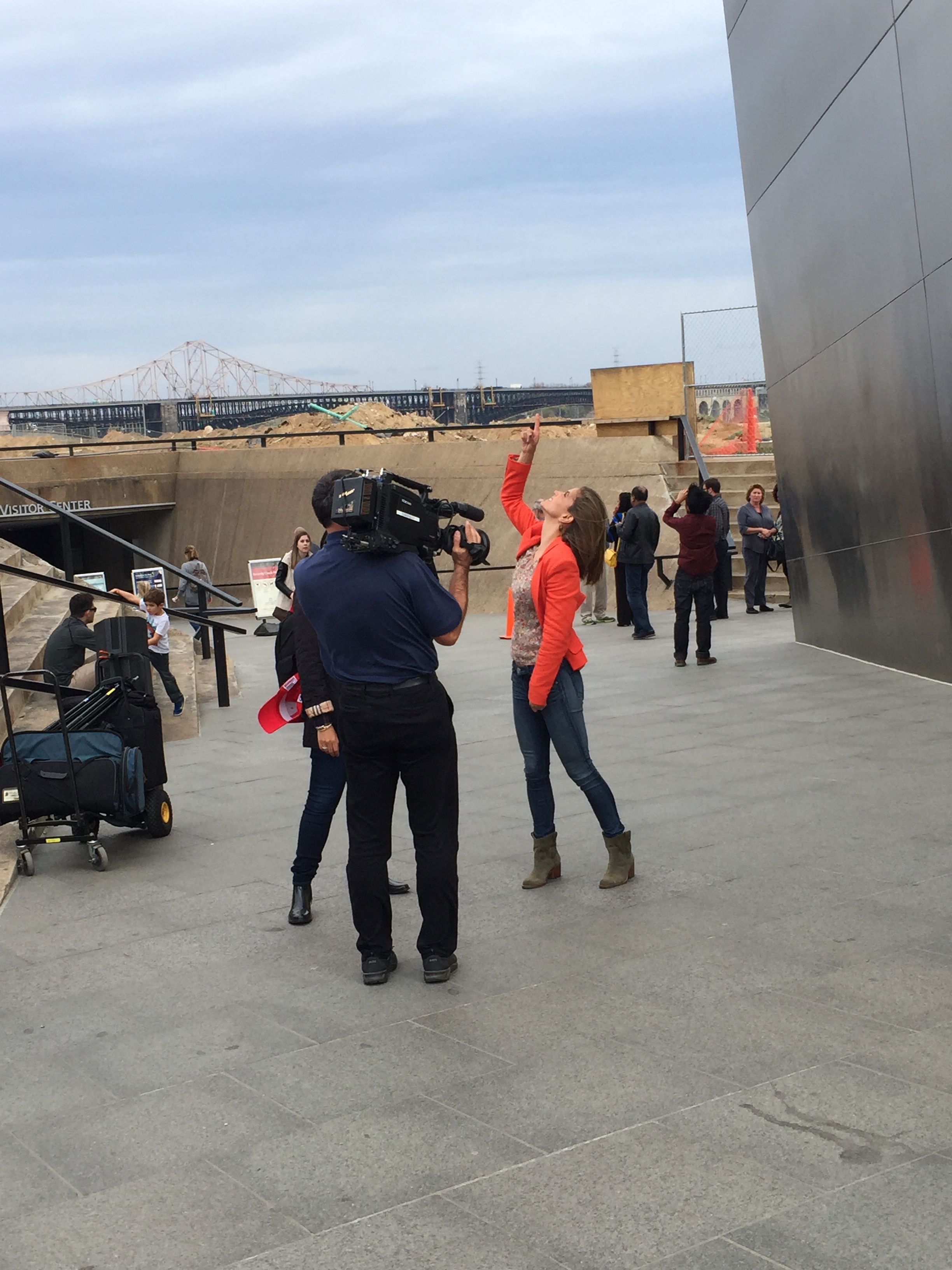 TIME
The archives editor spoke with two Arch builders and Historian Bob Moore about the construction of the monument.
The Huffington Post
Jennifer Clark, archivist for Jefferson National Expansion Memorial/National Park Service, penned this post on five important misconceptions about the Arch.
CBS Sunday Morning
The folks at CBS put together this segment that explores the monument's historical roots.
Chicago Tribune
Our neighbors to the north explored all of St. Louis' historic gems with this piece.
The Wall Street Journal
The WSJ highlighted the current CityArchRiver renovations to the Arch, park grounds and riverfront.