Blog
The Story of Jefferson National Expansion Memorial
19 June 2015
On the morning of June 23, 1959, Mayor Raymond Tucker broke ground on Jefferson National Expansion Memorial near the levee of the Mississippi River, commencing the Gateway Arch's monumental story. Today, Jefferson National Expansion Memorial is comprised of the Gateway Arch and Old Courthouse. It will also include the new Gateway Arch museum once renovations are completed in 2017.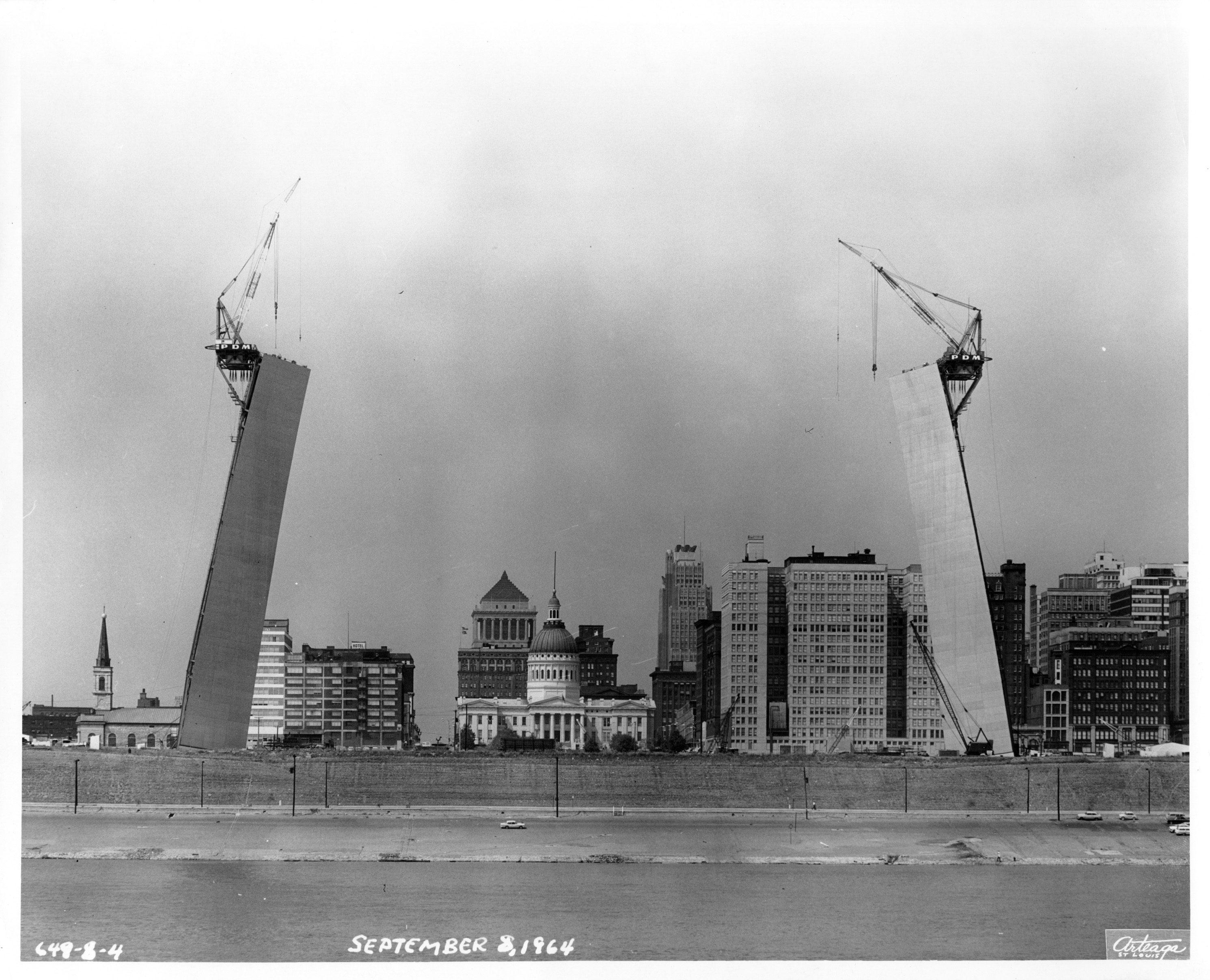 In honor of the 56th anniversary of the groundbreaking, here's a bit of Jefferson National Expansion Memorial history:
In 1933 in the midst of the Great Depression, a prominent St. Louis lawyer, Luther Ely Smith, set out to determine a way to revitalize St. Louis and honor its roots in westward expansion. Thus, the idea for the memorial was conceived.
After the bond proposal passed in a controversial election, in December 1935 President Franklin D. Roosevelt signed an executive order creating Jefferson National Expansion Memorial.
An architectural competition was held in 1947 to determine what form the memorial would take. Ultimately, a catenary curve design by young Finnish architect Eero Saarinen was selected as the winner. Saarinen called his stainless steel arch design "The Gateway to the West," a phrase that is forever linked with the City of St. Louis.
Saarinen modified his original design over the course of three years before it was actually engineered. Most notably, he changed the height of the Arch from 590 feet to 630 feet, thus ensuring that it would be our nation's tallest monument. (To this day, the Arch remains the tallest man-made monument in the United States.)
Despite the groundbreaking for Jefferson National Expansion Memorial taking place in 1959, it took workers two years to ready the rough site to receive the Arch foundations. Excavations for the foundations began in 1961.
After much hard work and multiple setbacks, the keystone of the Gateway Arch was put into place on October 28, 1965, 32 years after Luther Ely Smith first conceived the idea for the memorial.